What OPGW is Fiber Core 96?
July 08,2021
As you know, OPGW has good performance and characteristics, and they are widely used. Are you looking for the OPGW of Core 96? We have an OPGW suitable for various sizes of cores, including core 96. Let's take a look right now.
We are now carrying out a hot sales plan for the hot July, and OPGW is the main force in this hot sales plan. Now it takes you 5 minutes or less to get to know these 4 OPGWs with multi-size cores.
OPGW 96/48/36/24/16/12/8
Central Type Stainless Steel Tube OPGW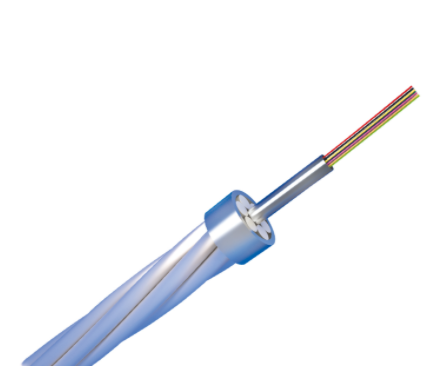 Reason for choosing
Light weight

Short-circuit current capacity is small

Small wire diameter

You can replace your old transmission line

Even when running under high tension, no fiber strain will be generated due to elongation.

Stranded Type Stainless Steel Tube OPGW
Reason for choosing
More advantageous light capacity and diameter

Greater tensile strength and short-circuit current capacity to achieve a better balance of electrical and mechanical properties;

The number of stainless steel tubes is more flexible, 1-3;

Optimize stranding design;

The stranded layer can meet double or triple layers, and the stranded wire can be a full ACS wire or a combination of ACS and AA wires.
AL-covered Stainless Steel Tube OPGW

Reason for choosing
We choose to increase the aluminum cross-section and aluminum-clad stainless steel tube design to obtain better short-circuit current and lightning resistance;

Good anti-corrosion performance, so it is very suitable for strong corrosive environment, no need to spend extra cost and experience to use anti-corrosion grease;
Aluminum Tube OPGW
Reason for choosing
Good anti-vibration fatigue performance;

Short-circuit current has little effect on optical fiber transmission performance;

The non-metallic tube eliminates the risk of damage to the optical fiber caused by the edge of the metal tube

The end of the fiber optic cable is easier to handle
Their fiber core is 96/48/36/24/16/12/8. All of them can be used for substation, wind power plant, photovoltaic and transmission line, though they have different characteristics and structures. The four size of fiber core is be your option, choosing OPGW 96 according to your needs. Click here to get more information.
Related articles